My Midea model MRS26D5AST review is about a product released in 2022. This side-by-side model may be on your radar if you're in the market for a new fridge. As claimed by the manufacturer, the Midea MRS26D5AST boasts a capacity of 26.3 cubic feet. I have properly reviewed this product, assessing its features, design, layout, controls, and lighting, contributing to a comprehensive products review.
Design and build quality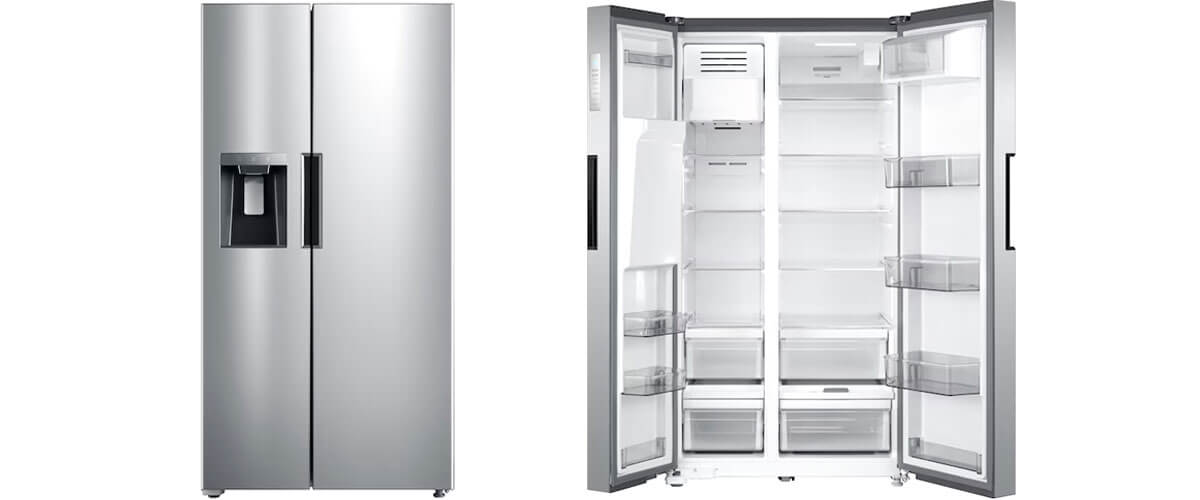 I don't want to change my rules, so I will start my Midea fridge review as usual with the design. The Midea MRS26D5AST side-by-side refrigerator boasts a sleek and modern design that will complement any kitchen decor. I've noticed that it is available in a stainless steel finish, which not only adds a touch of elegance but also resists fingerprints, keeping the refrigerator looking clean and polished. Inside the fridge, you can see the bright lights illuminating the interior. And they give it a freshen and bright appearance. I also want to pay attention to build quality. The Midea side-by-side refrigerator is constructed with durable materials that ensure its longevity.
The refrigerator compartment has a measured capacity of 12.2 cubic feet, while the freezer compartment has a measured capacity of 4.8 cubic feet. This allows for efficient organization and maximum storage space.
Features and technology
The Midea MRS26D5AST 26.3-cu ft side-by-side refrigerator comes equipped with a range of features that enhance its functionality and convenience. Let's look through the Midea MRS26D5AST appliances review:
The water and ice dispenser in this refrigerator is a standout feature, offering easy access to chilled water and both cubed or crushed ice. This convenience effectively eliminates the need to continuously refill ice trays. Additionally, the LED lighting system brightens the interior of both the refrigerator and freezer compartments. Despite its brightness, the LED system is energy-efficient, making it easy to locate items without worrying about energy consumption.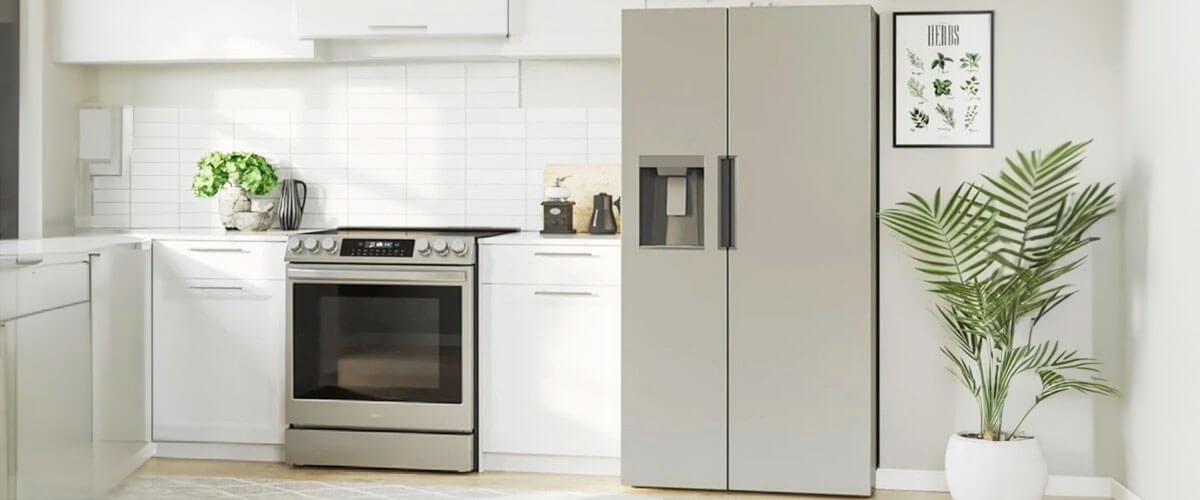 The fridge is also equipped with adjustable humidity-controlled crisper drawers that extend the freshness of fruits and vegetables. These come in addition to the adjustable glass shelves that can be repositioned to fit items of various sizes, adding another layer of customization to your storage space. In terms of noise level, this refrigerator operates quietly, emitting only 43 decibels. Compared to other options on the market, that's a commendable index.
A self-defrosting feature is also included, preventing frost buildup in the freezer compartment and saving you from the hassle and mess of manual defrosting.
However, it's worth noting that there might be some concerns with the unit's ability to maintain the set temperature. I found that the internal temperature occasionally rose above 40°F, despite being set to 37°F, which could potentially affect the proper refrigeration of food.
In conclusion, maybe you'd have thought that the Midea refrigerator MRS26D5AST doesn't have a lot of features, but trust my experience, it does offer a good balance of features and affordability.
Key specs
Electrical requirements: 115V/60Hz.
Measured capacity, cu.-ft: 12.2 fridge, 4.8 freezer.
Dispensers: through-the-door water and ice dispensers.
Special features: pocket handles, hidden hinges.
Finishes: fingerprint-resistant stainless steel.
Dimensions (HxWxD), inches/cm: 69.8×35.8×33.8/177.2×90.9×85.8.
Pros
Spacious storage capacity.
A convenient water and ice dispenser on the door.
Adjustable glass shelves and humidity-controlled crisper drawers.
Sleek stainless steel design.
Cons
Inconsistent temperatures, which could affect the freshness of some food.
Lack of modern features such as app inventory management and air purification system.
Potential issues with the noise level.